A highly modern methodology inspired by Andrea del Verrocchio
Our verrochio methodology
We have already applied our accumulated knowledge from over 25 years of experience in the international innovation sector in well over 2,000 workshops.
We have developed our own methodology, which was strongly influenced by Andrea del Verrocchio, the eponym of the institute.
Andrea del Verrocchio  (*1435 – t 1488) was one of the most influential artists in the transition period from early to high Renaissance. More than an artist, he was one of the greatest and most inspiring teachers of the Renaissance.
For more than two decades Andrea del Verrocchio ran probably the best art school and workshop of all times and produced talents like Leonardo da Vinci, Filippo Brunelleschi, Sandro Botticelli, Pietro Perugino and Lorenzo de Credi. 
visual to give an overview of the topic as quickly as possible
Our Methodpad collection now includes over 100 learning and worksheets to quickly and easily cover a wide range of topics
of the participants take the opportunity to use the verrocchio tools for their own workshops and projects after the training
All our tools are available in German and English to work with them barrier-free even in international teams
7 essential elements characterize our coaching methodology:
The coachee always experiences his mentor at eye level
The coachee should always become better than his mentor
The coachee and his mentor work together on customer projects
The coachee and his mentor develop new tools together
The coachee and his mentor work with visual tools
The coachee and his mentor constantly tell each other their experiences
The coachee and his mentor both learn in an upwardly developing learning/experience helix
Our Buddy Mode is also a component of our coaching methodology.
"Coachee and mentor stand together on stage" – this is probably the easiest way to explain our Buddy Mode.
Often we are asked by innovation coaches, scouts or guides for support during an important workshop or innovation project. Our buddy mode philosophy ensures that we always go into the challenge together – this ensures:
You will not be perceived as a "student" or "helper" or "co-moderator", but as an equal Innovation Coach on an equal footing with the verrocchio expert.
This way we strengthen your visibility and standing, because after the workshop you must continue to have a top standing in your company – better even better than before.
There are no frictional losses in the work packages after the workshop.
You become even more confident with new methods and tools even faster.
As an option, we can also equip our handouts and MethodPads with your company logo in buddy mode, thus reducing acceptance and start-up barriers.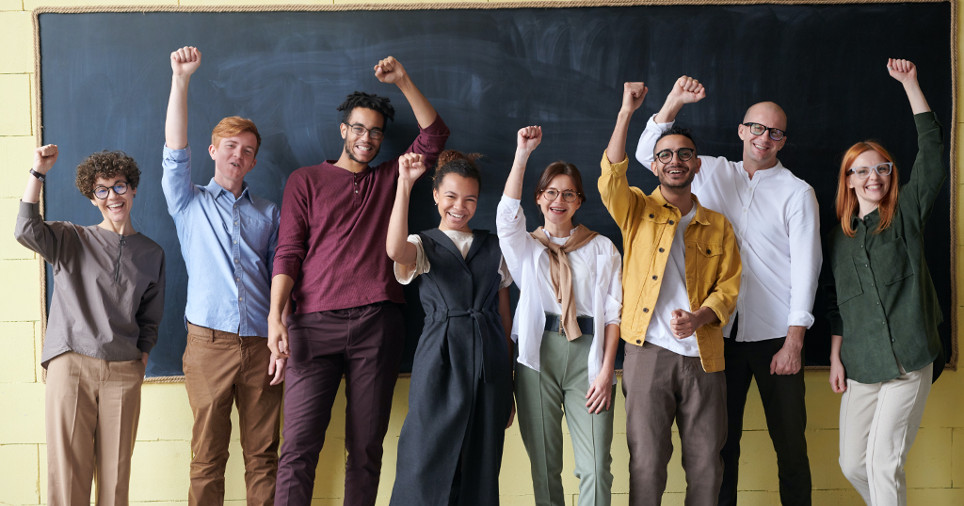 We provide the platform for a mutual exchange during and after our educations, trainings and seminars.
Just like Andrea del Verrochio, we follow the approach of letting students learn from each other. We see our task in establishing points of connection and the technical possibilities for this – through our verrocchio campus, not only can trainings for even more innovation know-how be booked, but in discussion forums and groups, specific challenges of everyday life can be mastered with mutual support and open questions can be clarified.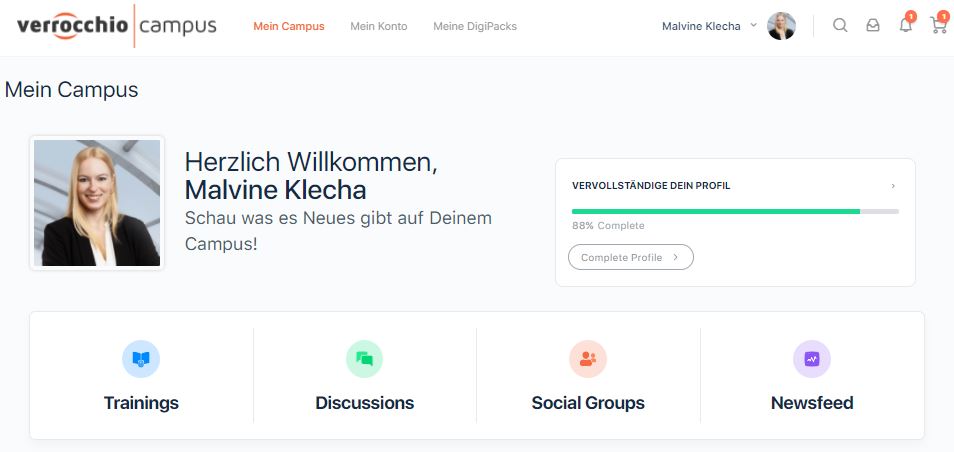 Our visual MethodPads are DIN A3 sized learning and worksheets that have been used in our training courses and workshops for years.
They are an important part of the verrocchio methodology.
The MethodPads convey visually, clearly and understandably all learning fields and also complex facts visually.
We provide some selected MethodPads free of charge.
Other Methodpads such as the Ideas SedCard and the Problem Tackler can be purchased as Micro-Training with detailed instructions.
Methodpads that we use in the course of our training will be sent to you in the form of a digipack. You can imagine our Digipacks as a construction kit with the most important tools of your training.
These tools are for example the manuals for the training, our used slides from the courses and the applied methods in handy methodpads. You can not only save and print all these documents from your digipack, but also use them in your own workshops.
As far as possible we use visual tools like our InfoFresken in our coaching sessions.
InfoFrescoes are hand drawn, large format infographics by Benno van Aerssen. He uses the InfoFrescoes in his consultations and workshops to give the participants a quick and efficient overview of topics and also projects. There are also art reproductions hanging at his clients' premises in innovation rooms, corridors and boardrooms.
Thus the Info-Frescoes generate great sustainability in innovation projects and make an elementary contribution to the so important informal learning of an organization.
"Yes – I believe we are storytellers" – in more than 12 years of innovation work we have experienced an incredible number of challenges, situations, ups and downs.
We also believe that they are stories that have always been a source of development for us humans – and long before writing existed.
Benno van Aerssen and Christian Buchholz answer many questions with stories from their almost infinite fund. In fact, there are participants who book workshops or the Innovation Coach training just because of these stories.
"Cognitive knowledge without additional stories is like porridge without topping – but what you can do is often boring and insipid.
The development of new tools, methods or method variants and this together with our coachees has been a cornerstone of our coaching methodology for years.
Often answers to questions of our coachees are expressed first as new tools. Andrea del Verrocchio and his students have also created all colors, brushes and tools themselves.
Over the years a large collection of own tools has been created, which immediately benefits our new coachees.
All verrocchio coachings, workshops, seminars and trainings follow the didactic principle of an upwardly developing double helix.
It always goes upwards step by step
The following knowledge modules always build on previous knowledge modules
On each knowledge level there are always 2 components (base pair) – a theoretical part and a practical part
Theory and practice always complement each other to create a holistic learning experience
The different knowledge levels (base pairs) can be assembled by the participants to form their own new knowledge strands (DNA strands).
Individual knowledge building blocks are always related to other knowledge building blocks and basic principles of innovation.